Whether you are at work or at home or anywhere else, you have a right to safety, and that safety often depends on the products and chemicals around you. Toxic tort cases seek justice for victims who have been harmed as a result of contact with hazardous materials, chemicals, or other products. Exposure to harmful chemicals violates the right of every individual to live and work in a safe environment, and our personal injury lawyers believe in fighting for victims of unfair circumstances. Even more importantly, contact with such dangerous materials can lead to devastating injuries and health issues, and sometimes result in death.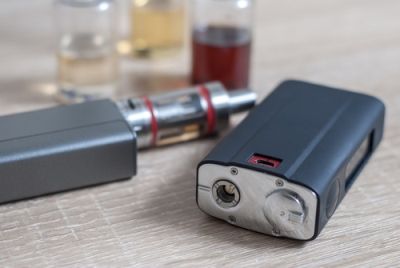 Our firm is actively working on a number of toxic tort cases at any given time, and we are accepting new cases on behalf of any affected victims or their families. The list below includes some of the toxic tort cases Studstill Firm, LLP is currently pursuing on behalf of injured persons:
Monsanto RoundUp
The most-used weed killer in the world, RoundUp, has been linked to the development of certain cancers, especially Non-Hodgkin's Lymphoma. Those who have developed cancers were mostly farmers or field workers who were exposed to commercial grade RoundUp on a regular basis for work. RoundUp is produced and sold by Monsanto, and contains the dangerous ingredient, glyphosate, which was named a "probably carcinogen" just a few years ago by the World Health Organization. If you or a loved one has recently been diagnosed with Non-Hodgkin's Lymphoma and has been exposed to RoundUp in the past, you may have a claim.
Benzene
Most often found in oil, gasoline, cigarette smoke, and vehicle emissions, the chemical compound benzene is known to cause cancer and other health problems. More specifically, benzene is linked to the development of Acute Myeloid Leukemia (AML). Benzene is most notably found in the air or water supply in industries that use the types of oils or gases containing traces of the harmful compound. Industrial workers manufacturing plastics, resins, synthetic fibers, detergents, pesticides, lubricants, rubber, shoe manufacturers, steel workers and other similar materials are especially at risk.
Contact with Benzene, whether by air, water supply, or industrial spills, can be extremely dangerous and even deadly. If you or someone you know was diagnosed with Acute Myeloid Leukemia in the past 5 years and may have come into contact with Benzene in a workplace or otherwise, we'd like to review your case.
E-Cigarettes
Popular for their easy usage and deemed a "safe" alternative to ordinary cigarettes, e-cigarettes have lately been found to cause injury due to device and battery malfunctions. The reported injuries, commonly burns, are caused by the batteries inside the e-cigarette, which overheat during use or while charging. E-cigarettes have reportedly overheated and exploded while being carried in pockets, where they come into contact with keys and other metal objects, causing them to short-circuit, leading to painful burns and further injury. If you or someone you know is hurt by an e-cigarette, you may have a claim.
At Studstill Firm, LLP, we believe companies creating defective or dangerous products and chemicals should be held responsible for the harm they cause. Injuries may vary by severity and duration depending on the type of damage you sustained, but in any case it's possible the grievance significantly impacted you and your family. If you or a loved one has been injured or become ill because of any of the products above, we encourage you to contact our experienced attorneys immediately for compassionate legal help.
Contact Studstill Firm, LLP in Valdosta, Georgia to schedule a free consultation and begin building your case.