One of our founding attorneys, Haynes Maier Studstill, was recently sworn in on May 11, 2017, as a member of the board of the Georgia Association for Women Lawyers (GAWL). Attorney Studstill was also sworn in as the president of the Valdosta Chapter of the association. The keynote speaker at the event was Leah Ward Sears, former Chief Justice of the Georgia Supreme Court and the first female Supreme Court Justice in Georgia.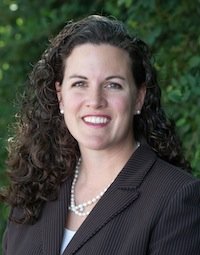 The organization was founded in 1928 to proudly serve the diverse interests of women lawyers in the state of Georgia. They have been pioneering for professional women for more than 85 years by enhancing the welfare and development of women attorneys and supporting their interests. GAWL is a statewide bar organization with national affiliation, and its members include judges, in-house counsel, attorneys at large, small and medium firms, solo practitioners, governmental attorneys, public service attorneys, law students, and attorneys who are not currently actively practicing.
Attorney Studstill has certainly earned this prestigious recognition. She graduated magna cum laude from Mercer University's Walter F. George School of Law in Macon Georgia, finishing in the top 7% of her graduating class. She also gained a significant amount of experience working for King & Spalding, LLP in Atlanta until 2009, where she, her husband, Justin, and her father-in-law Daniel partnered to form the Studstill Firm, LLP.
For more information about Attorney Studstill, or to begin a personal injury suit, contact our skilled personal injury attorneys. The firm can offer your case decades of collective legal experience. Trust us to help you get compensation for your injuries. Our firm can help you and your family members through the process of holding the wrongdoer responsible for his or her negligence or carelessness. Whether you were in a car accident or experienced a slip-and-fall injury, let us assist. Contact us at (229) 515-8900 or fill out our online form to get started today.