Valdosta Reckless Driving Accident Lawyer
Helping Those Injured By Reckless Drivers in Georgia for 35+ Years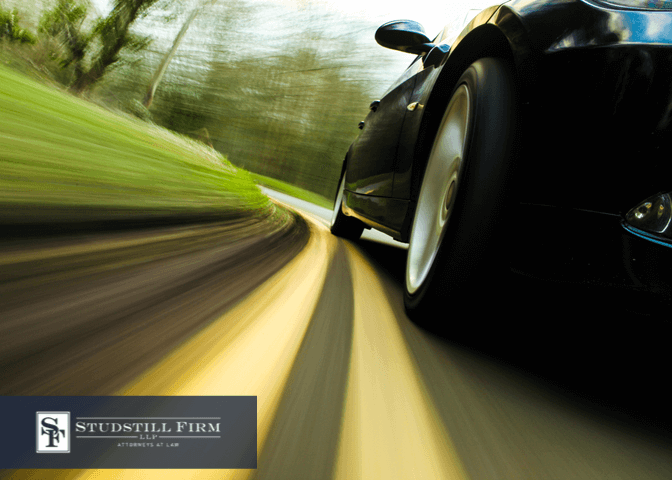 When someone drives without demonstrating care for the safety of others, they should be held accountable for any injuries or damages caused by their recklessness.
In Georgia, reckless driving is considered a serious traffic offense and may be charged as a misdemeanor or a felony crime.
If you or someone you love was injured as a result of the carelessness of a reckless driver, explore your legal options immediately.
Our skilled personal injury attorneys at Studstill Firm, LLP have the necessary resources to investigate the circumstances of your case, helping you pursue justice. We have recovered more than $80 million dollars on behalf of our clients injured in car accidents, and we are confident we can help you, too.
---
For a free consultation, call our firm at (229) 515-8900.
---
What is Reckless Driving?
Driving carelessly and without regard for the safety of others, or without due caution, is reckless driving. Because the definition is so broad, many different types of accidents may be considered reckless driving accidents.
Common examples of reckless driving include:
Tailgating
Drag racing
Ignoring traffic laws
Speeding excessively
Running red lights or stop signs
Failure to yield to the right-of-way
Driving a dangerous or faulty vehicle
Failing to yield to an emergency vehicle
Aggressively weaving in and out of traffic
Failing to signal when turning or changing lanes
Illegal passing (passing on a blind turn, using opposing traffic lane to pass, etc.)
According to Georgia code, reckless driving is "reckless disregard for the safety of persons or property." Additionally, if a person is convicted of reckless driving in Georgia, he or she could face up to 12-month imprisonment and/or a $1,000.00 fine.
If convicted of reckless driving, four points may be added to your license. This may cause a suspension of your Georgia driver's license if you have fifteen or more points accrued over a consecutive 24-month period.
If you are under 21, however, those four points will cause a suspension of your driver's license for a six-month period.
Seeking Compensation After An Accident
While it would be ideal to receive all necessary compensation through your insurance claim, that isn't usually the case. Filing your insurance claim is important, and can help you gain certain necessary compensation for medical bills and such.
However, if you do not receive sufficient funds to cover your medical bills, loss of wages, vehicle damages, and pain and suffering, you may need to file a lawsuit. At Studstill Firm, LLP, we don't shy away from complicated cases.
If you wish to seek reparation through a lawsuit against a reckless driver who did you harm, our experienced legal team can help. We can help protect your rights and fight for the compensation you deserve.
Persons convicted of reckless driving may face thousands of dollars in fines and imprisonment for up to 1 year, in addition to compensation paid to the injured party. If you or someone you love was injured in an accident with a reckless driver, contact a lawyer today and discuss your rights.
---
Get started building your personal injury case today and contact Studstill Firm, LLP in Valdosta, Georgia.
---
"nice, professional and helpful"

- Jessie

"Great firm! Highly recommend!"

- Lindsi

"Awesome people and representation."

- Shane
Contact us for a
Free consultation
(Your email will go directly to our attorneys)
We Will Make The Difference
Millions Recovered For Our Clients

Client-Focused & Results Driven

Committed & Passionate Advocacy

Personalized Attention & Carefully Curated Legal Plans